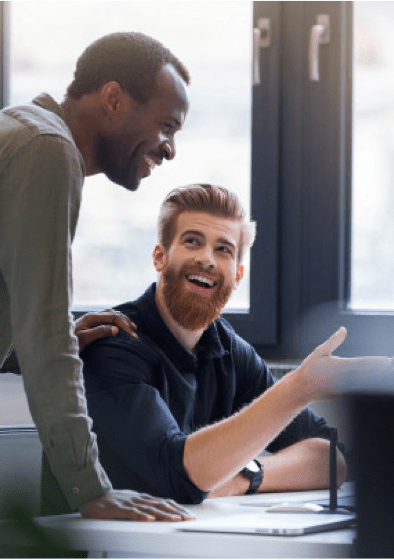 Our Culture
Paladin AI culture is built on learning and cooperation. Team members are encouraged and supported to expand their knowledge and skills, attend workshops and meetups. When tackling tricky problems, others are quick to pitch in and offer help. As a result, everyone ends up learning a little more about other disciplines, like data science, devops, cloud architecture, UI, or databases.
As an aviation company, we love flight and the technology that makes it possible. Since we work with flight simulators, everyone ends up learning some general aviation knowledge, avionics, flight maneuvers, procedures, and jargon.
When it comes to our employees, we don't like to micromanage. We trust that you can accomplish what you say you will accomplish, and that you'll enlist help from the team when necessary. We run weekly sprints, and everyone is expected to participate in the sprint planning process.
We are also a mission-driven organization: we want to see the world become a better place. We realize that aviation, as a career, is often closed to those without the means to afford pilot training. We also see that women and minorities are underrepresented. We believe that our technology can help lower the cost barriers to aviation, and give anyone with the aptitude and drive the opportunities of a career in aviation.
Our hiring practices are highly inclusive. We value a diverse team of differing backgrounds and perspectives.
As an AI company, we try our best to avoid any explicit or implicit biases in how our algorithms judge the performance or competency of pilots. We are committed to building algorithms that are intelligible and explainable. For any judgement made by our algorithms, it should be possible to gauge the reasons behind that judgement. We're excited by the possibilities of AI to improve the world and seek to create tools and solutions that empower human intelligences, rather than replace them.
Perks & Benefits
We want to make sure our employees have everything they need to be healthy, productive, and happy. We offer the following perks:
Competitive base salary, with annual conditional bonuses
Employee stock options in Paladin AI
Remote work
Assistance purchasing work-from-home equipment (e.g. desk, office chair, computer peripherals, webcam, etc.)
Company laptop
Paid time off
Extended medical and dental insurance coverage
Matched employer contributions to a personal RRSP or TFSA, up to 3% of base salary
Travel opportunities (pending a return to safe travel circumstances)